Sliding Glass Doors that Enhance Your Patio and Outdoor Living Space
When thinking about which sliding patio door is best for you, we recommend asking yourself the following questions:
Do I want to retain the original size of my current patio door or expand the opening for increased daylight or air flow?
How important is durability and ongoing maintenance?
Am I looking for increased energy efficiency?
Is color important to me?
Identifying the elements that are important to you is an important first step. Now, let's look closer at patio door materials to help you narrow down your options.
Aluminum
Vinyl
Fiberglass
Source: Milgard.com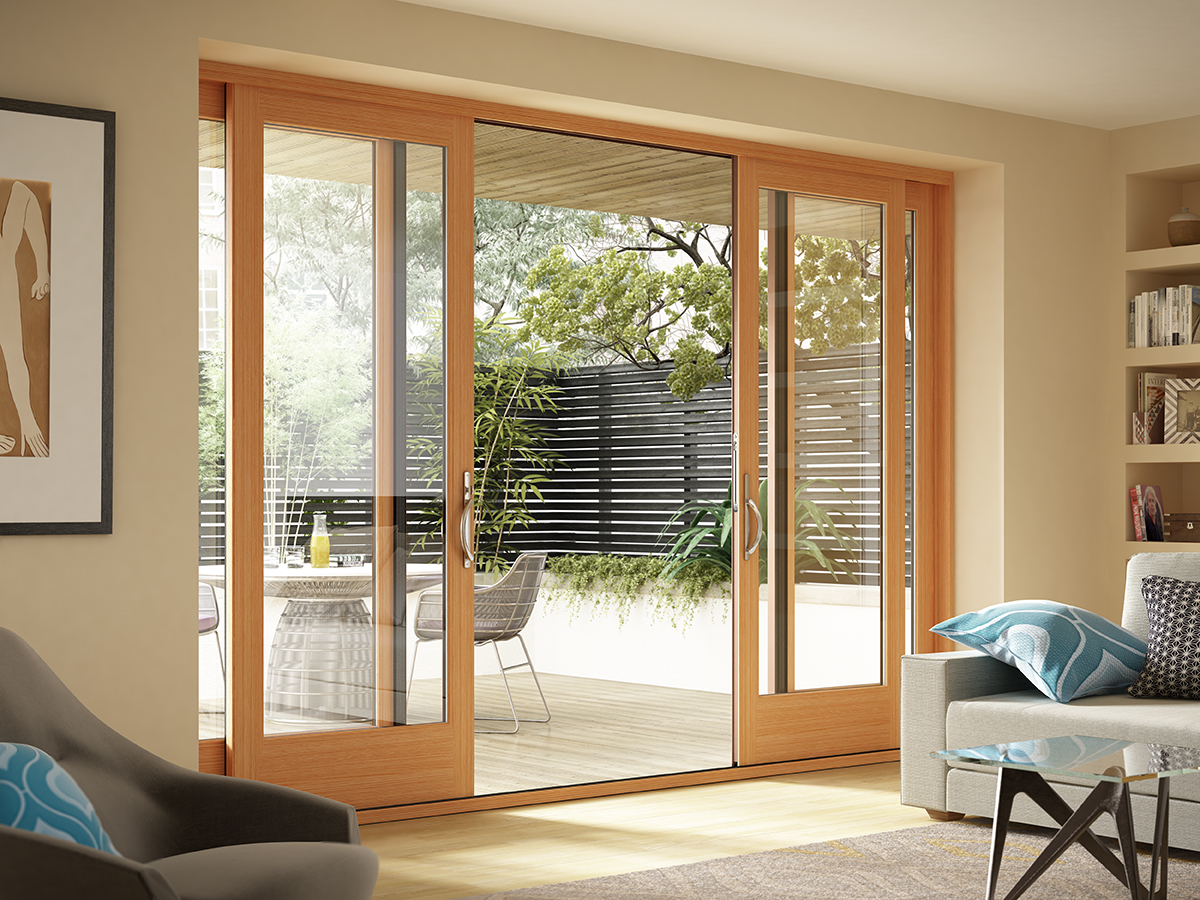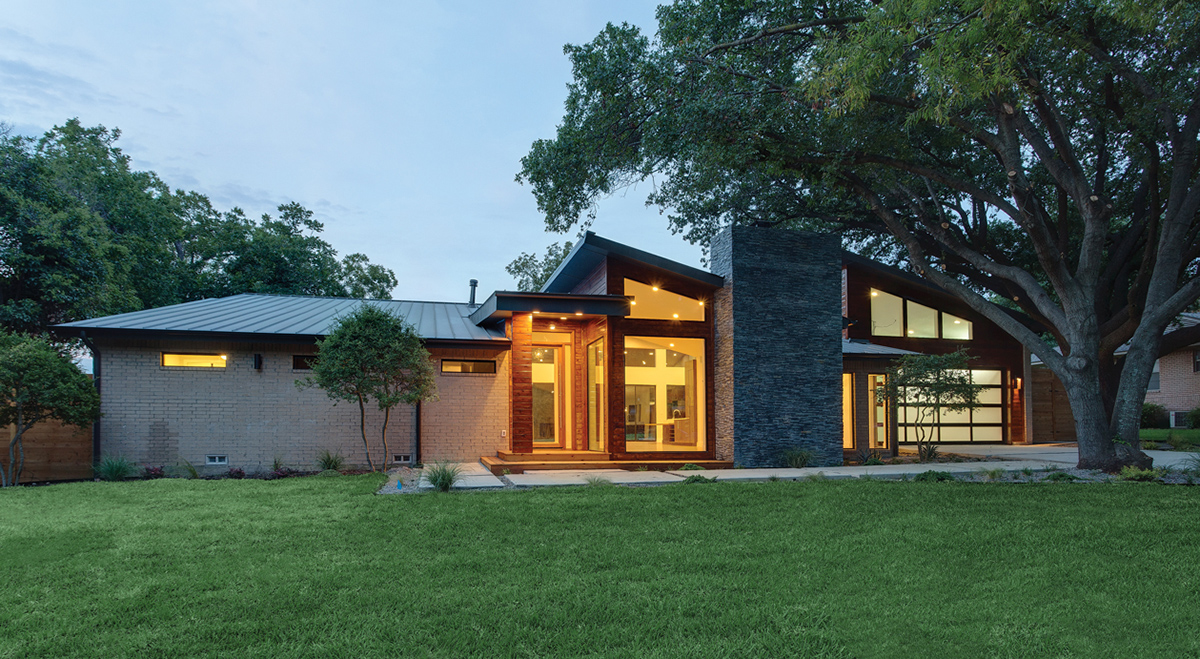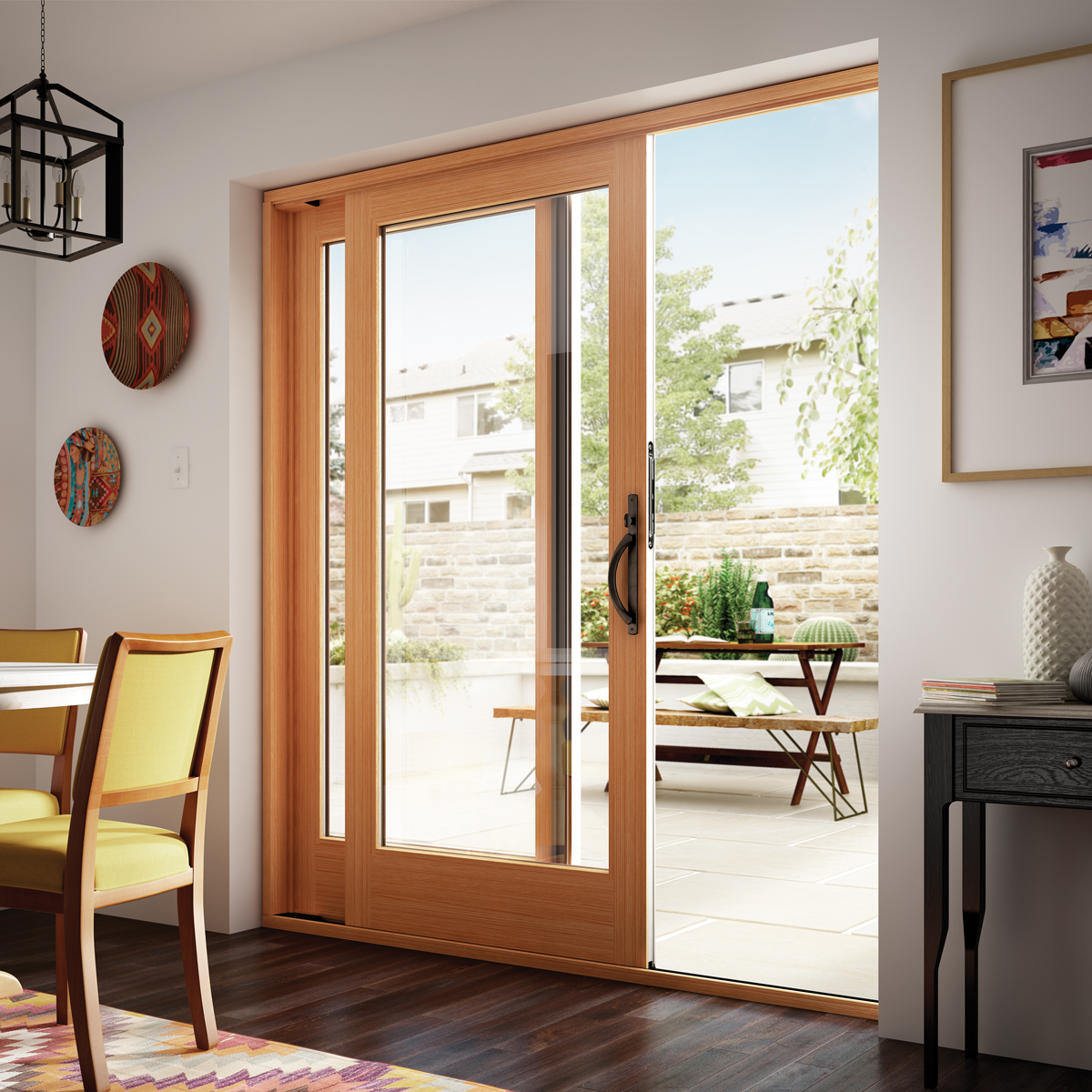 Aluminum Sliding Glass Doors
Aluminum sliding glass patio doors can give your home a contemporary feeling. If you are remodeling, consider adding sidelites and transoms for additional light and ventilation to create a wall of windows around your patio door (see photo). The narrow frames and clean lines help you maximize your view and the strength and stability of aluminum make it a great choice for replacement or new construction projects.
Thermal Break
Aluminum windows with a Thermal Break consist of extruded aluminum, where a "channel" is cut through the aluminum and polyurethane is poured into this channel to separate the interior from exterior extrusion. This process is done to reduce thermal transfer and improve energy efficiency.
The benefits of Thermally Improved Aluminum include ALL of the same as Standard Aluminum, plus more energy efficient options with less heat/cold transfer through the aluminum frame.
Vinyl Sliding Glass Doors
Vinyl sliding glass doors are a great solution for either replacement patio doors, or new construction. Sliding doors work well in tight spaces or situations where your furniture is close to the door, whereas swing doors need the area clear for the door to open to the inside or exterior. Vinyl looks beautiful on a variety of architectural home styles and can even be ordered with a painted frame color for additional design flair. Vinyl is also exceptionally energy efficient, durable and requires very little maintenance.
Fiberglass Sliding Glass Doors
Fiberglass sliding patio doors are extremely strong and low maintenance. They are durable, energy efficient and can add a touch of elegance to any home. Milgard offers a fiberglass French-style sliding patio door in seven exterior frame colors to match your home beautifully. The interior colors are white, or, choose to match the interior and exterior frame colors when you select Black Bean, Bark or Harmony.