Solid Core Interior Doors - Dramatic Quality at Minimal Cost
Solid care doors feel more substantial and block sound more effectively than hollow core doors. For minimal cost, solid core doors create a dramatic improvement in overall quality. Available in stainable and paintable wood.
For areas where sound blocking isn't as critical, consider economical hollow core interior doors.
Stainable Wood Doors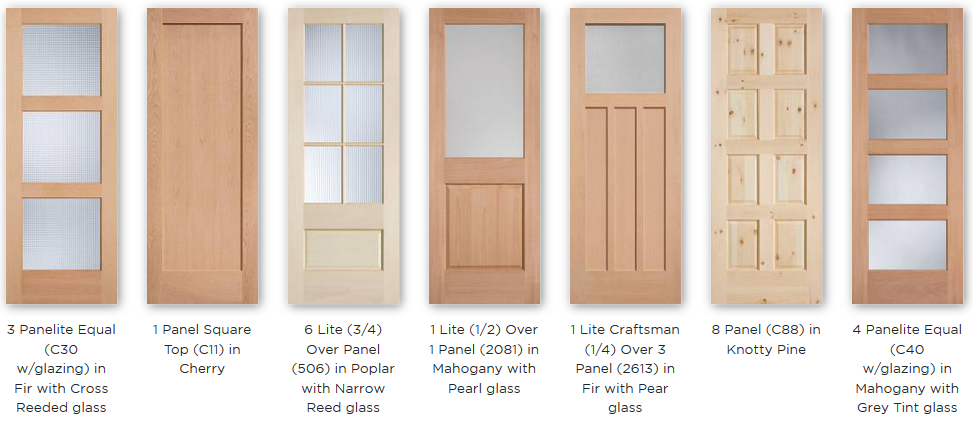 Paintable Wood Doors